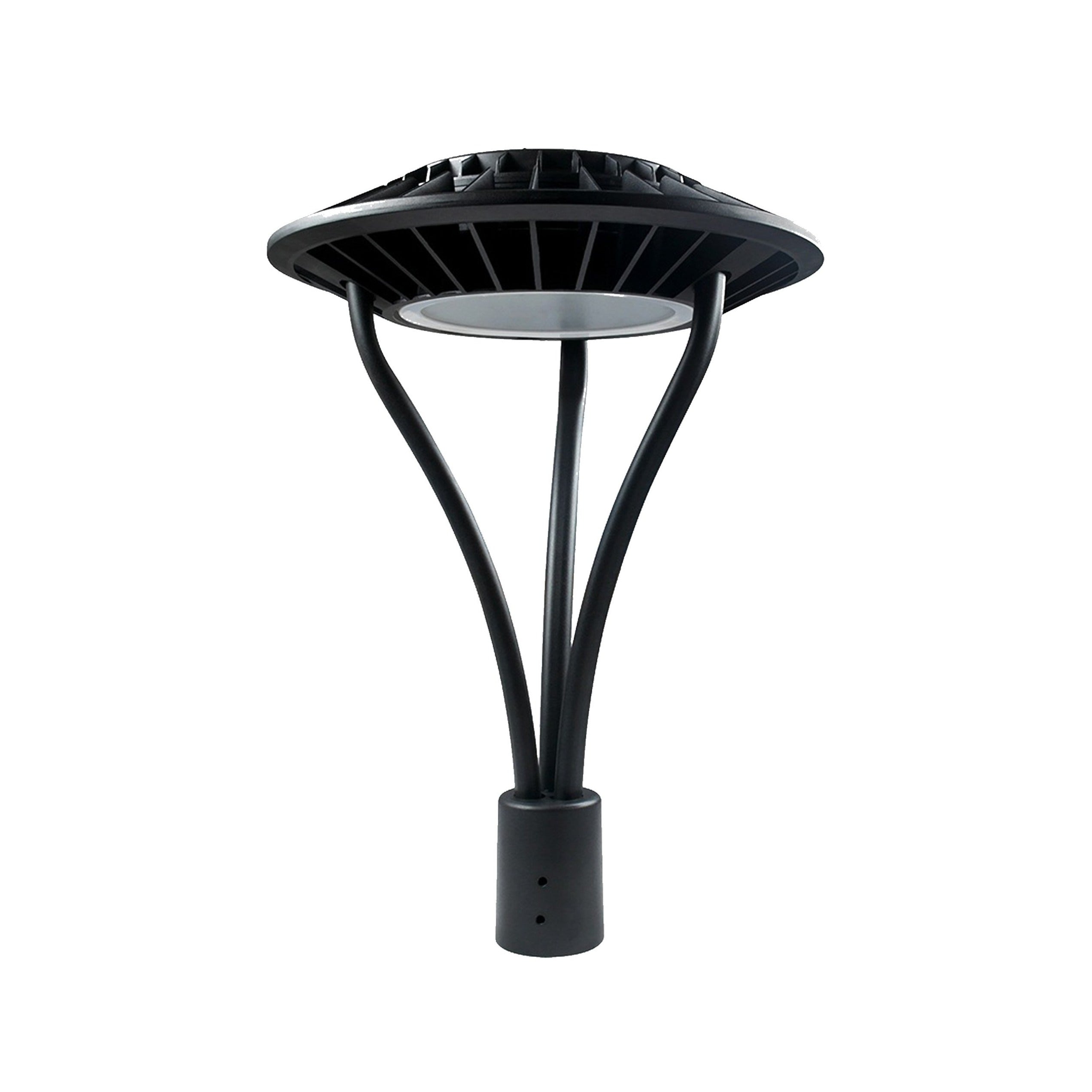 The Crescent 3 series is a sleek decorative post top luminaire and specification-grade solution for lighting pathways, parking areas, gardens and other outdoor spaces. It is capable of replacing HID fixtures ranging from 100W-600W. It has a precision die cast aluminum body with heat sinking across the full module, enablingalong life span.
Features
Fade resistant powder coat finish and toughened glass lens. Photocell Optional
2-3/8" or 3" Post Top Tenon
Optics
120 Degree is Standard for all Wattages. TYPE II, III and IV Optics are available for all wattages excluding 150 watt.
Section
Drop element here!
Quick Summary
• Wattages: 30W, 50W, 70W, 75W, 100W, 150W
• Lumen Output: 3900lm, 6500lm, 9100lm, 9750lm, 13000lm, 19500lm
• Mounting: Slip Fitter (For 3" Tenon)
• Size: 15 Inch, 18 Inch
• Optics: 120D
• CCT: 3000K, 4000K, 5000K
• CRI: Ra>70
• Voltage: 120-277V (UNV)
• Dimming: No Dimming
• Finish: Black
• Certification: CE, ETL and DLC
• Warranty: 6 Years









Section
Drop element here!