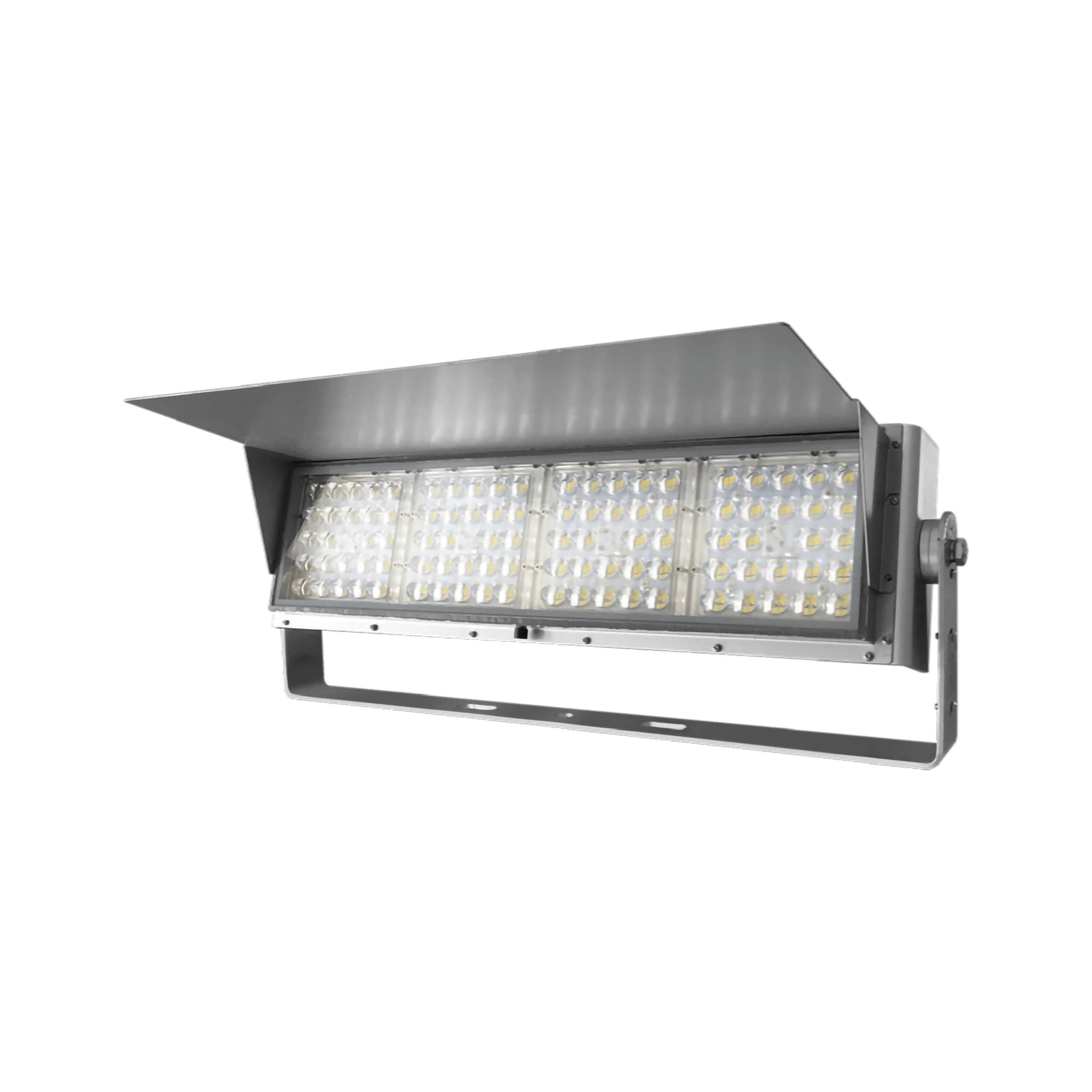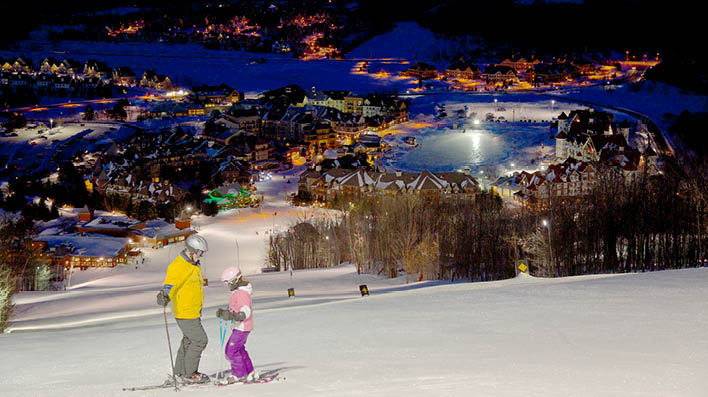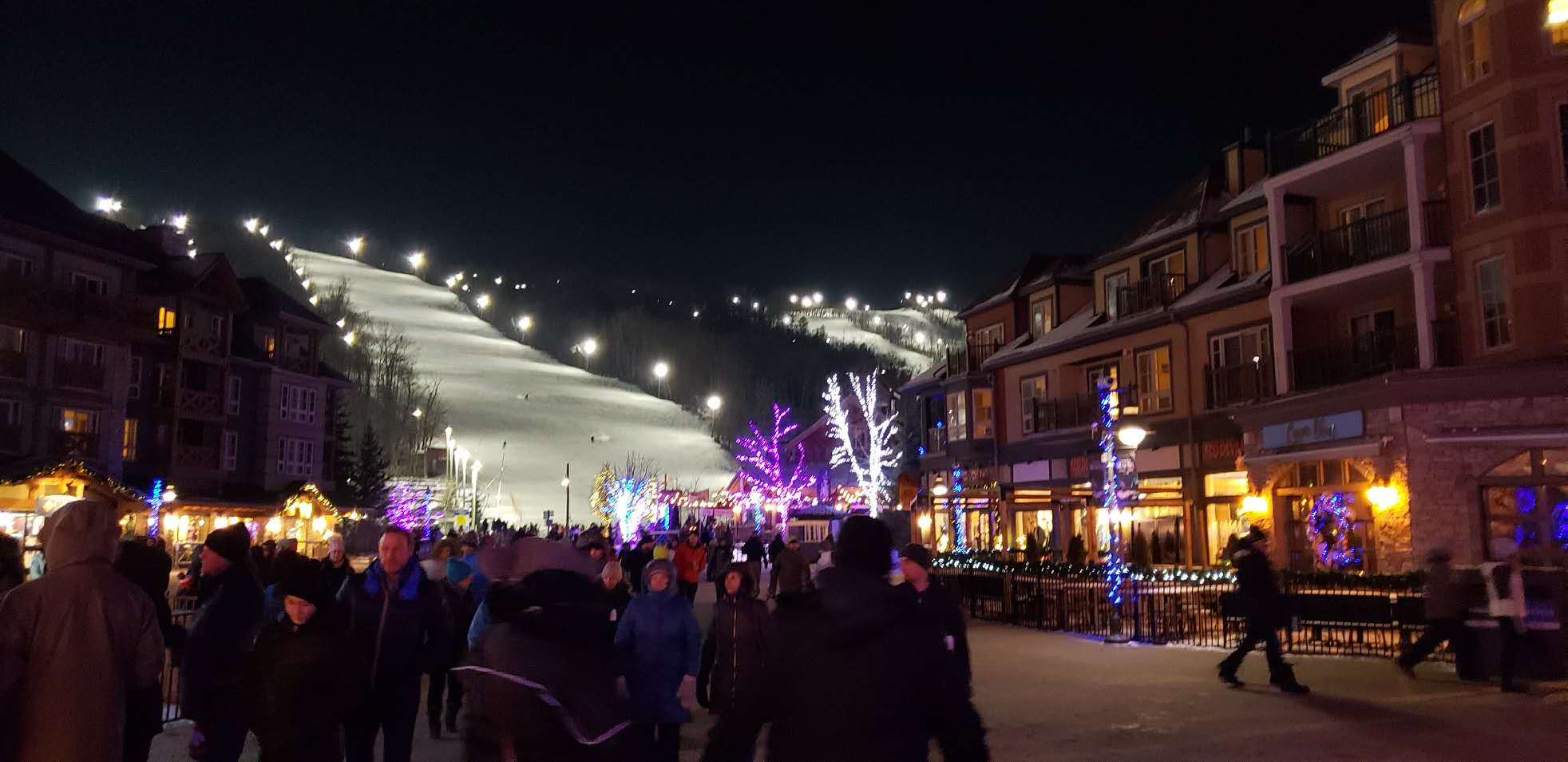 Alpine Ski Hill Floodlight
PLEASE NOTE: The Alpine has now been replaced by our Trimax Fixture. For more information, click here
The Alpine series is a high performance low profile LED flood light designed for a wide variety of applications and mounting heights. Multiple optics and color temperature options make the Alpine ideal for exterior area lighting, retail, sports fields and ski hills.

Extruded aluminum heat sinks with driver thermally isolated from the LEDs.
Edge-to-edge high impact glass lens with no bezel prevents dirt and ice build-up on the optics.
Lumileds or Cree LED chips. Optics can deliver light up to 7 times the mounting height uniformly from the pole to the target. Low profile, wide optic design ensures minimal exposure to the elements. Visor protects the optics and redirects potentially wasted light back to the target plane, minimizing sky glow and blocking unwanted glare. Unique optic venting system allows air to flow freely in and out of the optics while blocking water, condensation and contaminants. Optics stay clean, efficient and long lasting.
Moons driver is rear mounted and easily accessible for maintenance. 100-277V or 347 480V operation. 0-10V dimming standard. Suitable for operation in -40ºC to +50ºC (-40ºF to 122ºF) sambient environments.
The Ultimate Ski Hill Flood Light
LEDs have swept the conventional lighting marketplace for a variety of reasons, most notably their extended lifespans, reduced energy consumption and lower maintenance requirements. More and more facility managers are looking to upgrade their lighting systems with LEDs


Uniformity
This uniquely designed fixture has light distributions that significantly enhance light levels and uniformity on ski slopes. The traditional HID flood lights create uneven dark spots across the ski slope.


Before
After
ENERGY SAVING
The Alpine flood light produces up to 48,000 lumens. With more than 110 lumens per Watt, it is far more efficient than any high-intensity discharge (HID) fixtures. With
specially designed optics for ski hills, the Alpine can reduce energy costs by up to 70%.
400W LED
1000W HID
Night Ski At Blue Mountain


Notable Clients
Quick Summary
• Wattage: 200W
• Lumens: (200W) - 24000lm
• Chip: Lumileds/Cree
• CCT: 3000K, 4000K, 5000K
• CRI: Ra>70+ (STANDARD) , Ra>80+
• Optics: 6X3D
• Voltage: 120-277V (UNV), 347-480V (CHV)
• Dimming: 0-10V
• Mounting: Yoke
• Finish: Grey, Black
• IP rating: Wet Location / IP65
• EPA: 1.27
• Certification cETLus, DLC
• Warranty: 6 Years