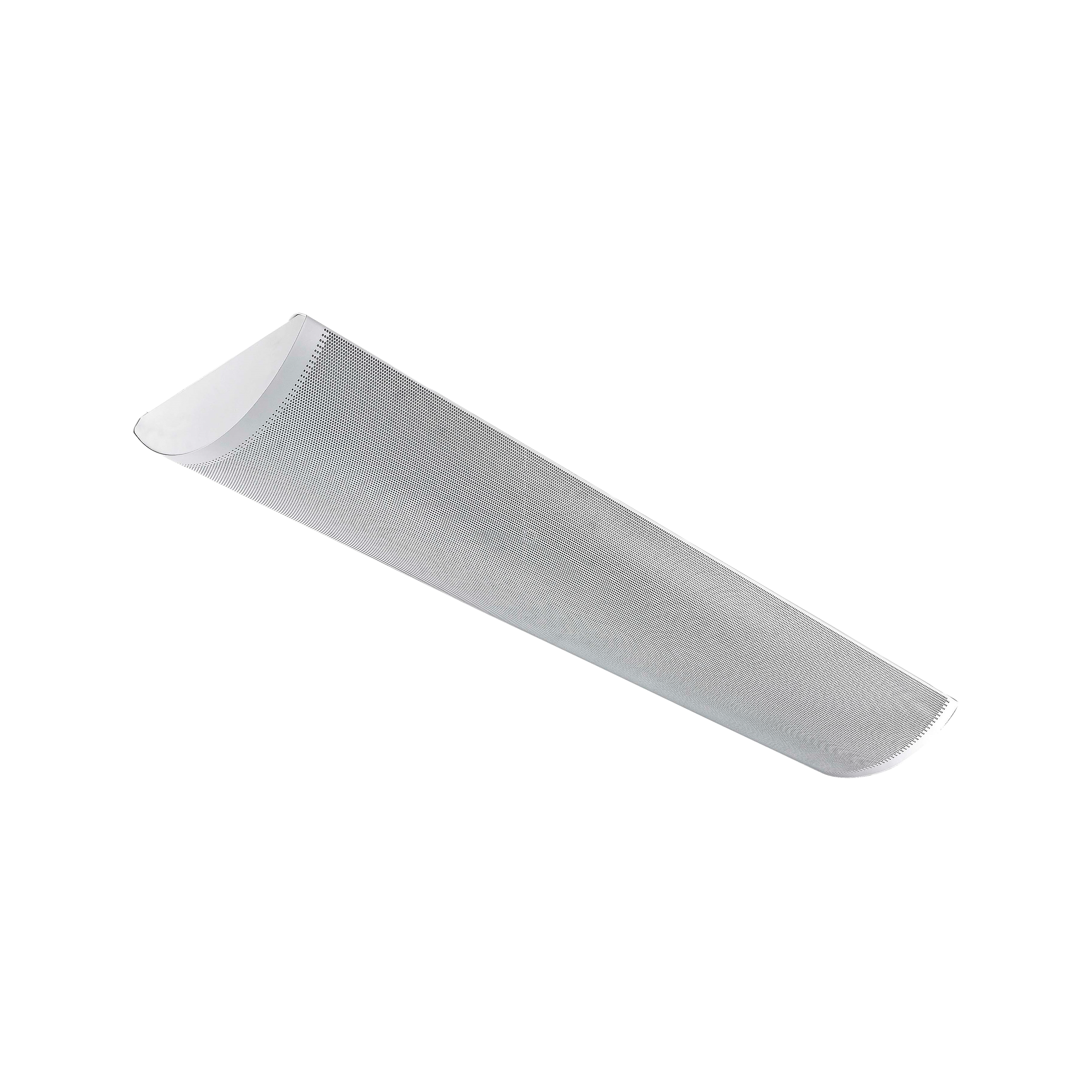 Reflected from the ceiling, the Luxlogic Astra direct-indirect linear lighting system creates soft and diffused lighting that ensures maximum visual comfort and balanced shadows.
Users can fit and setup this luminaire as direct or direct/indirect lighting. Stylish architectural profile designed to be suspended via aircraft cable, applicable in damp locations.
Fixtures are connectible to form continuous run. Meets current lighting demands for computer screens meeting low brightness/glare control needs.
Low profile design optimizes shipping, storage, and handling.
Astra available in 4 feet (80W and 100W)) with an effiicacy of 75 lumen/ watt. Continuous run installation can be achieved mechanically, but is non-seamless. A separate power cable will be required to connect to each fixture.
Glare control
Astra fights efficiently against irritating computer screen glare. The strong glare will blur the vision on the computer screen. Worker may need to tilt head constantly during work. 
Quick Summary
• Wattage: 80W, 100W
• Length: 4ft
• Lumen : 6000lm, 7500lm
• CCT: 3000K, 3500K, 4000K
• CRI: Ra>80
• Luminous Way: 100% Down, 25%Up & 75%Down (80W)
20%Up & 80%Down (100W)
• Voltage: 120-277V, 347V-480V
• Dimming: 0-10V, No Dimming
• Mounting: Suspended
• Finish: Grey, Black , White
• Certification: CE and cUL
• Warranty: 5 Years