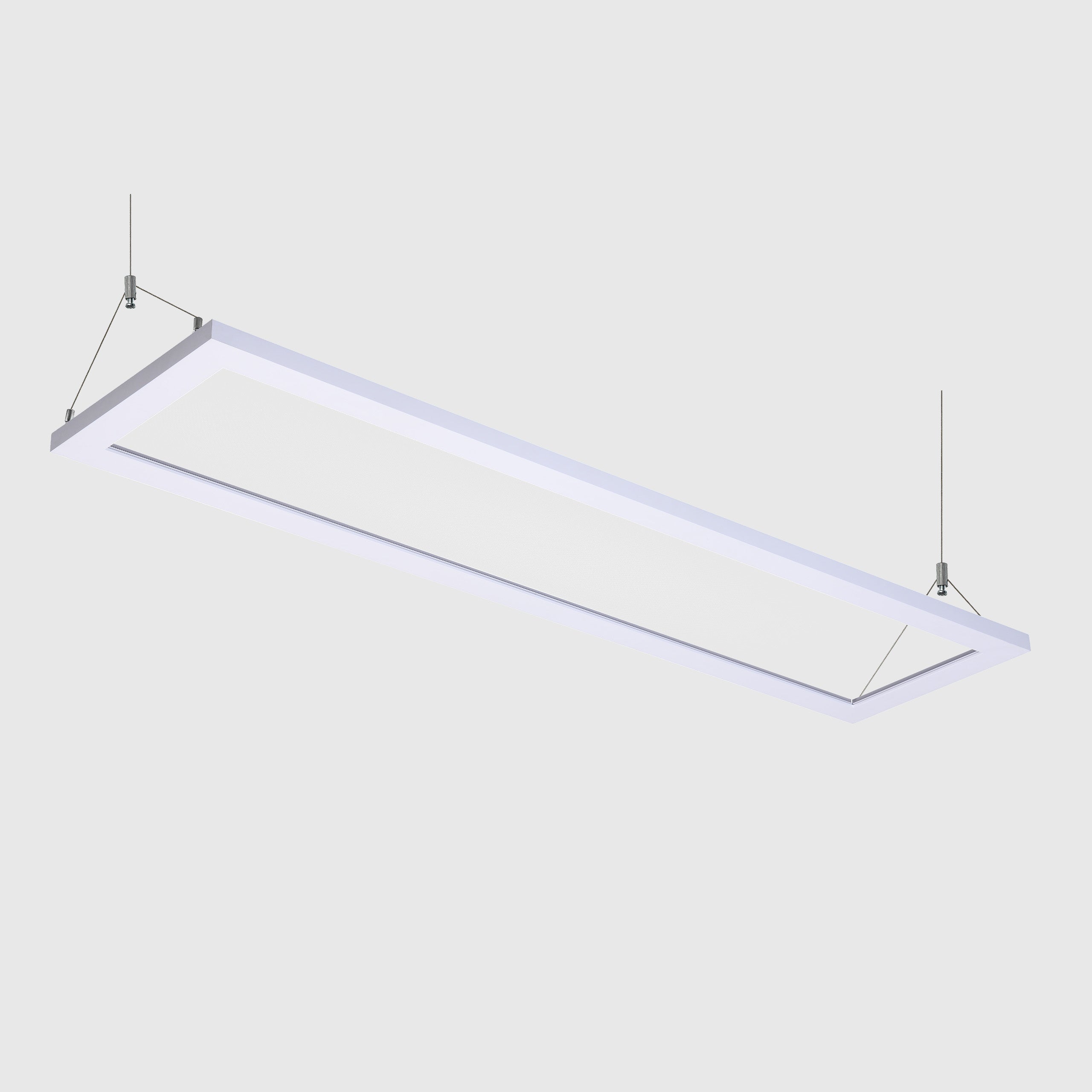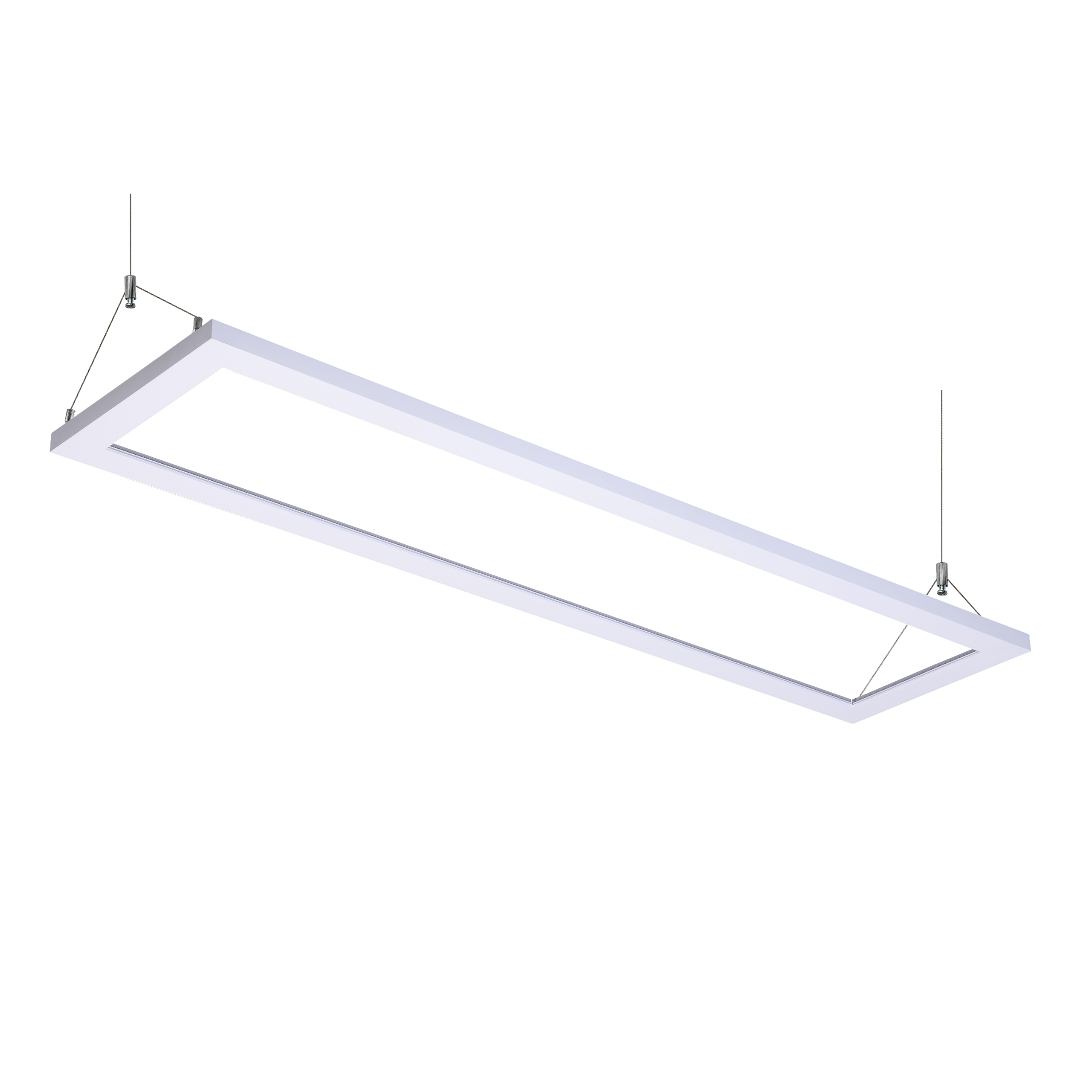 The Luxlogic Maglite suspended luminaire is a uniquely designed LED optical system that incorporates a clear transition zone between the frame and light-emitting zone, making an illusion of light floating in mid-air. It is a smart choice for hallways, reception areas, and shopping malls.
It allows for a nearly transparent luminaire when off and excellent uniformity and efficiency when on.
Low profile design optimizes shipping, storage, and handling.

Luminous ways available in Down (100%) and up/down with (50/50 %) options available.

Maglite available in 4 feet (40W) with an effiicacy of 110 lumen/Watt.

Continuous run can be achieved mechanically, but is non-seamless. A separate power cable will be required to connect to each fixture. Suspension kit includes 5foot cable and a
canopy cover.
Quick Summary
• Wattage: 40W
• Length: 4ft
• Lumen : 4400lm
• CCT: 3000K, 3500K, 4000K
• CRI: Ra>80, Ra>90
• Luminous Way: 50% Up / 50% Down, 100% Down
• Voltage: 120-277V, 347-480V
• Dimming: 0-10V
• Mounting: Suspended
• Finish: Black, White, Grey
• Ambient Temp: -30° ~ 40°C
• Certification: CE and cUL
• Warranty: 5 Years