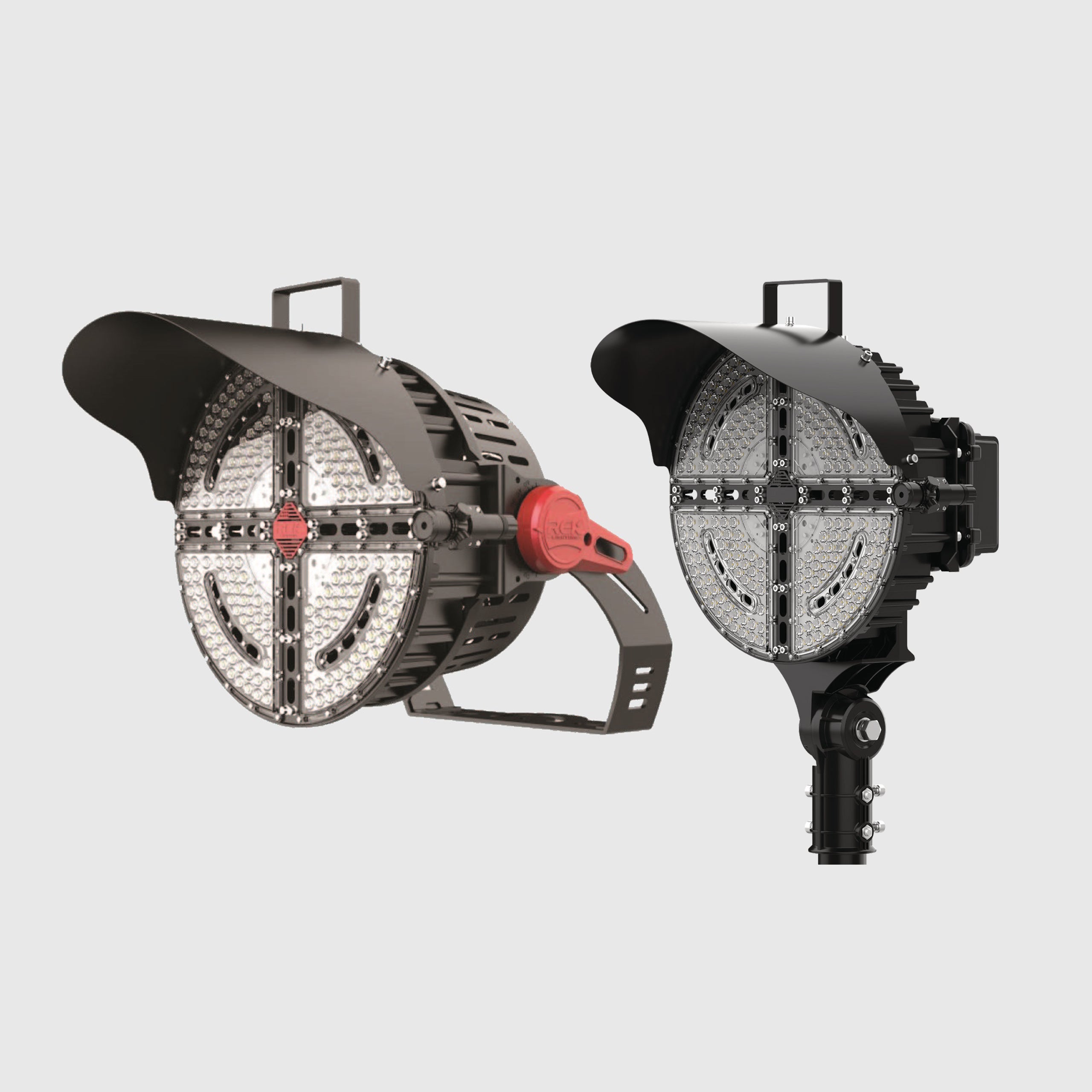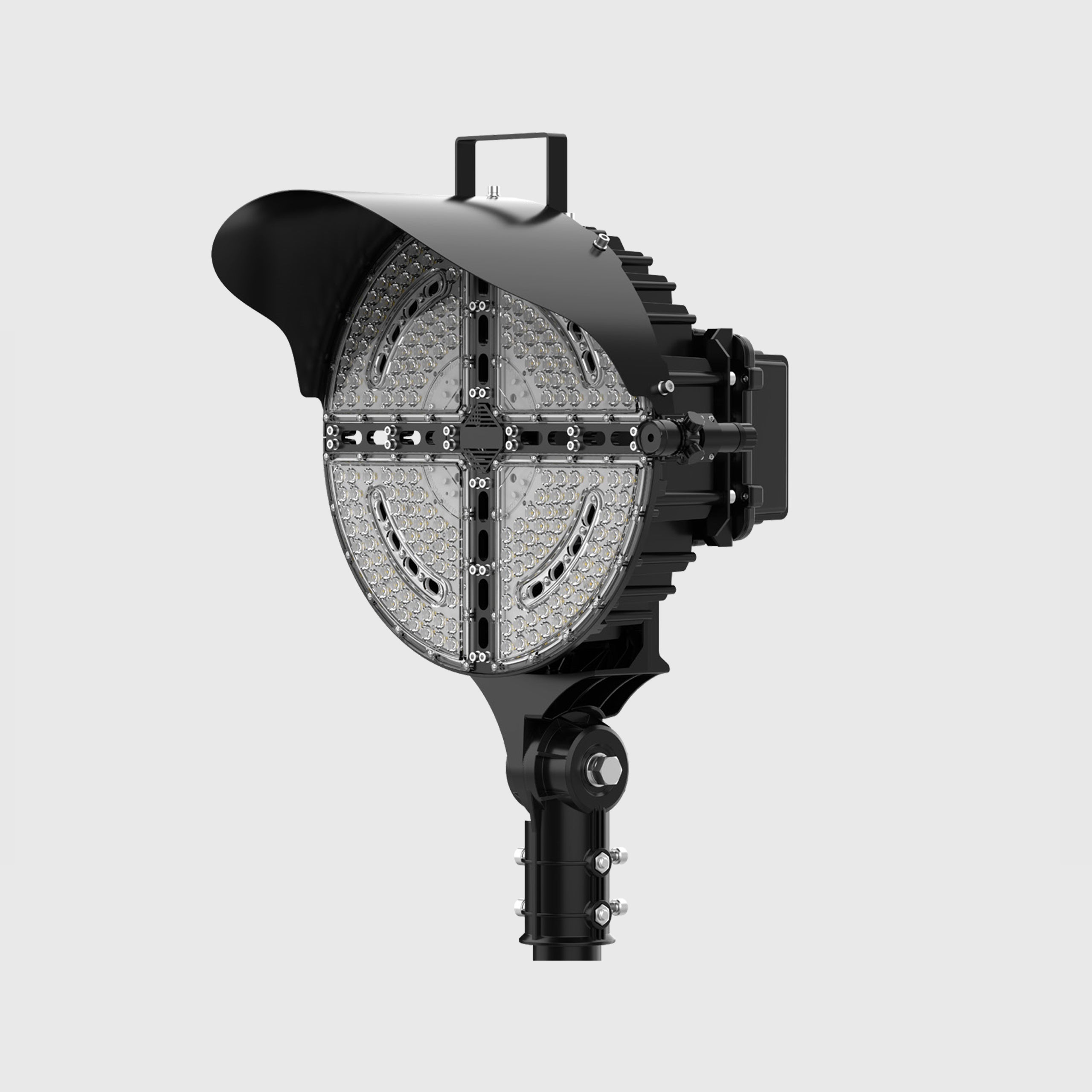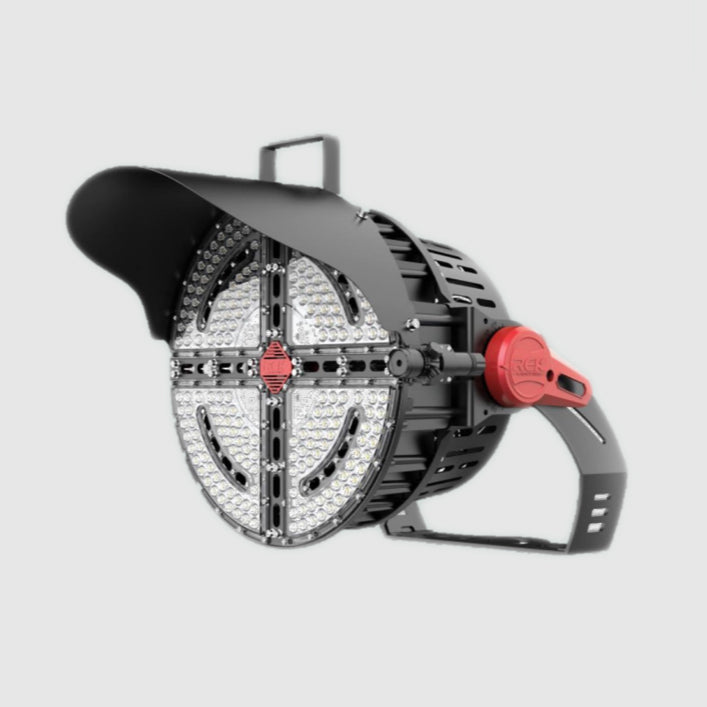 The PRO sports flood light includes state-of-the-art LEDs along with extremely efficient optics which allow you to illuminate sports facilities or other large areas with a reduced number of fixtures. Compact size and reduced EPA makes this flood light an ideal candidate for retrofit projects. It is available with multiple wattage options that allow you to choose the exact number of lumens you require for your application. Cutting edge design with laser aiming reduces the hassle of the lengthy and costly aiming process to a minimum.
Features
Precisely engineered optics provide uniform illumination across the field with less light spill. The fixture comes with an internal Surge protection Device 20KV (standard). Operating temperature –40° to 50°C (-40F to 122F). Standard cord length is 1m (3.28'). Two 1m (3.28') galvanized safety chains are included.
All drivers are integral and IP65 Rated. Remote driver options are available for all wattages. Please consult factory.
Effective Projected Area (EPA)
The EPA for 300-600W is 1.727 sq.ft,
f700-1000W is 2.574 sq.ft.





Options
For mounting you can choose between the yoke YK(standard) and SF slip fitter .
For aiming assistance choose the laser option.
Visor VS is also optional.
Quick Summary
• Wattage: 300W, 400W, 500W, 600W, 700W, 800W, 1000W, 1200W
• Mounting: Yoke (Standard), Slip Fitter
• Lumen : (300W) - 45000lm, (400W) - 60000lm, (500W) - 75000lm, (600W) - 90000lm, (700W) - 105000lm, (1000W) - 150000lm, (1200W) - 180000lm
• Optics: 15˚, 30˚, 45˚, 80˚
• CCT: 3000K, 4000K, 5000K, 5700K
• CRI: Ra>70+
• Voltage: 100-277V (UNV), 347-480V (HV)
• Finish: Black
• Dimming: 0-10V Dimming
• IP Rating: IP66
• Certification: CE and cETLus
• Warranty: 6 Years