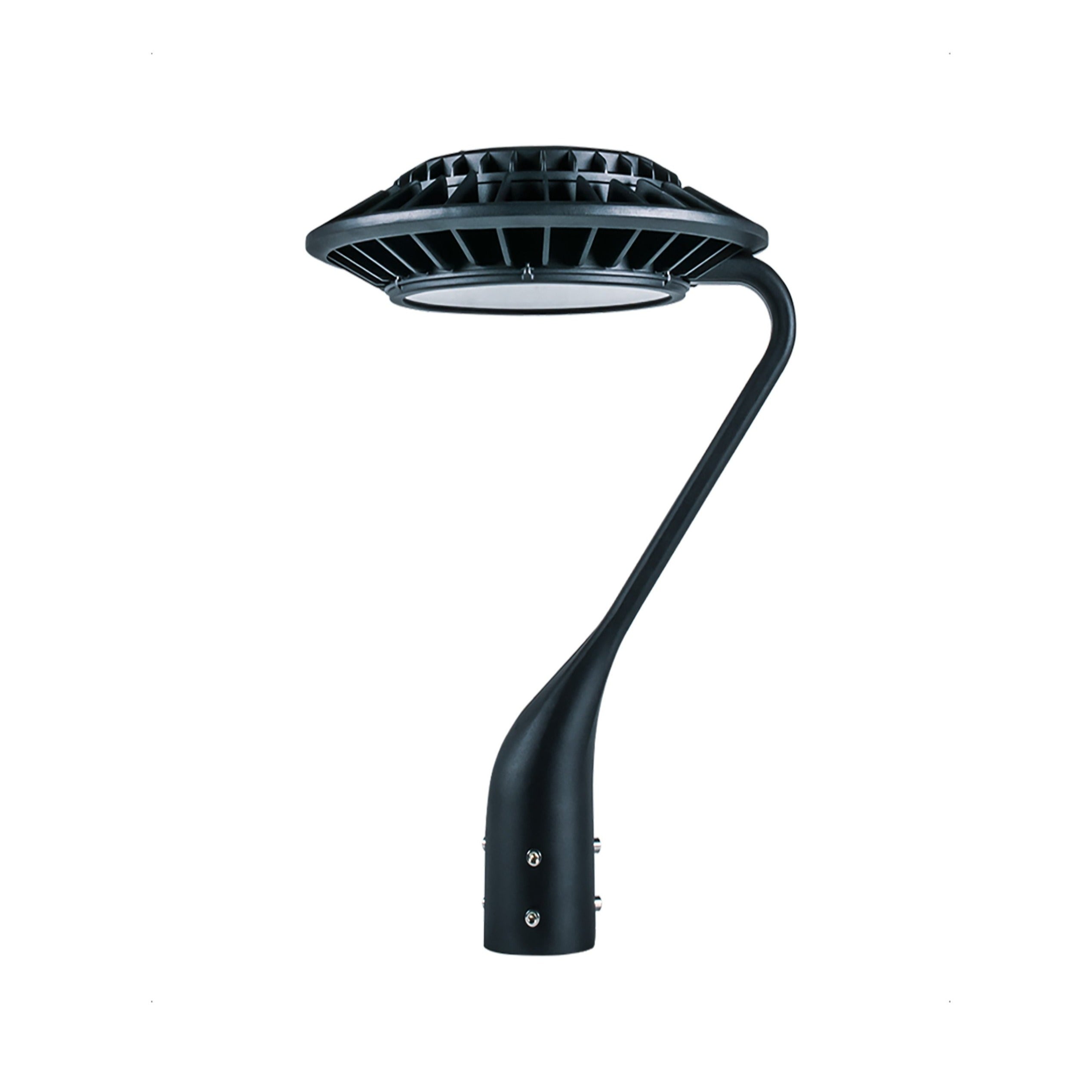 The Crescent 1 series is a sleek decorative post top luminaire and specification-grade solution for lighting pathways, parking areas, gardens and other outdoor spaces. It is capable of replacing HID fixtures ranging from 100W-600W. It has a precision die cast aluminum body with heat sinking across the full module, enabling a long life span.
Features
Fade resistant powder coat finish and toughened glass lens. Photocell Optional
2-3/8" or 3" Post Top Tenon
Optics
120 Degree is standard for all wattages.
Types II, III, and IV are available.
Section
Drop element here!
Quick Summary
• Wattages: 30W, 50W, 70W, 100W
• Lumen Output: (30W) - 3900lm, (50W) - 6500lm, (70W) - 9100lm, (100W) - 13000lm
• Mounting: Slip Fitter (For 3" Tenon)
• Size: 15 Inch
• Optics: 120D
• CCT: 3000K, 4000K, 5000K
• CRI: Ra>70+
• Voltage: 120-277V (UNV)
• Dimming: No Dimming
• Finish: Black
• Certification: CE, ETL and DLC
• Warranty: 6 Years









Section
Drop element here!